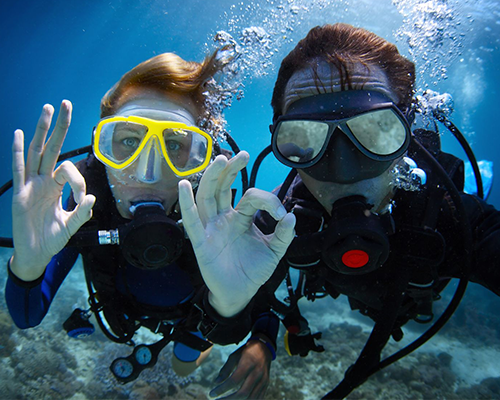 A Little About Flying Fish
Ever since we saw Superman, we wanted to be him.
Crazy it may seem, but we gathered our grit and started the quest of exploration and discoveries.
It was in the depths of oceanic water, that we discovered that we could be one. That we could fly.
And that's how we became us.
Ever since, we have made it a point to help fellow dreamers dive into the magical depths and fly with the magnificent marine creatures.
Our team of experienced and skilled Diving Instructors, Dive Masters has hand-picked some of the most breathtaking locations in the waters of Goa.
But, words won't weave that magic, an actual dive will. 
So, come, take that dive with us. And be a Superman!
Explore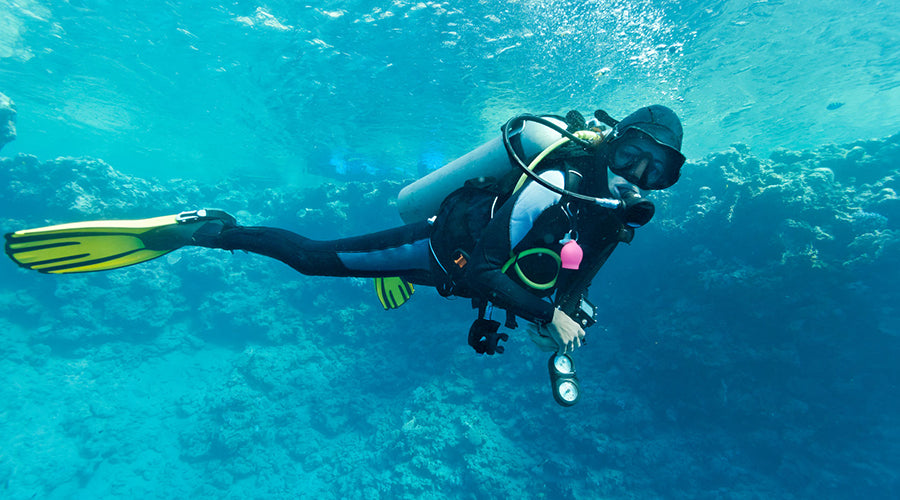 Diving In The Goan Waters: The Grandé Island
Beautiful and mysterious, the spectacular Arabian sea never fails to surprise. It's in the heart of this great sea that you will undertake your diving expedition, at the magnificent Grande Island.
With an average temperature of 28 degrees and visibility of 2-10 metres, the water is warm and comfortable with plenty to discover!
Explore the intriguing shipwreck of SS Rita and a riveting marine life- from Dolphins, Moray Eels and Lion Fish to Copper Sweepers, Sweet Lips and vibrant corals.
Your diving expedition can only be spectacular here!
FAQs
Do I Need To Know Swimming ?

No, our state of the art equipments and professionals will make sure you sail through your dive without prior knowledge of swimming.
Who Is Eligible To Do These Dives ?

Anyone above the age of 10 is eligible for the courses mentioned in the website. For kids below 10, we have a special course – the bubblemaker.
Which Course Do I Need To Complete To Become A Certified Diver ?

A PADI/SSI certified open diver course is your first step to enter the diving world and start diving on your own. This certification is valid for life.
How Long Is Each Dive ? Till What Depth Do I Reach ?

Each dive is 40 minutes long. Depending on circumstances and conditions, one can dive upto 40-60 feet.
What If All My Air Is Used Up ?

Your dive kit includes a gauge that displays the amount of air you have. Your instructor shall check for it regularly, so there is no fear of using up air. In case of a critical situation, your instructor will have an extra regulator that allows you to share the air supply while swimming up to the surface. Other options will be taught during training.
What If I Feel Claustrophobic ?

On the contrary, most people find scuba diving freeing due to the feeling of "weightlessness". During training, your instructor will give you ample time to get comfortable to the mask and diving underwater. Your instructor will work at your pace to ensure that you master each skill before entering the sea. The pool sessions are all about getting used to the feeling of wearing a swimsuit.
How Do I Book My Course ?

A book now button is visible on each page that will redirect you to our booking page. You could also access our pages page.

For any other queries, feel free to mail at hello@flyingfish.in